Stage Audio Works and Active Music Distribution
inaugurates a new home in Johannesburg
Modified business model sees increased profits aligned with
less requirement for physical space
Johannesburg, South Africa, March 2021 – Leading South African event and entertainment technology solutions supplier, Stage Audio Works, is relocating to new premises in Kyalami Park, Midrand, Johannesburg from 18th April onwards. The move follows a change in the strategic direction of the company's Mitech Direct division (MI retail sales) to a stronger presence online. The new business model has enabled SAW to reorganise operations in a way that reduces the requirement for physical space overall whilst deploying more resources in key areas for increased profitability.
"We are fortunate in that our business has remained strong throughout the COVID-19 pandemic," states SAW group CEO, Will Deysel. "However, to ensure that, we've had to remain agile and react quickly; one of our early decisions was to move Mitech Direct to a predominantly online sales model, which has prompted our relocation to new, appropriately sized premises in Kyalami Park."
The business is split across two buildings; one that houses sales, distribution and service operations including a showroom that showcases SAW's full portfolio; and the other that houses manufacturing for SAW's own brands along with a dedicated showroom.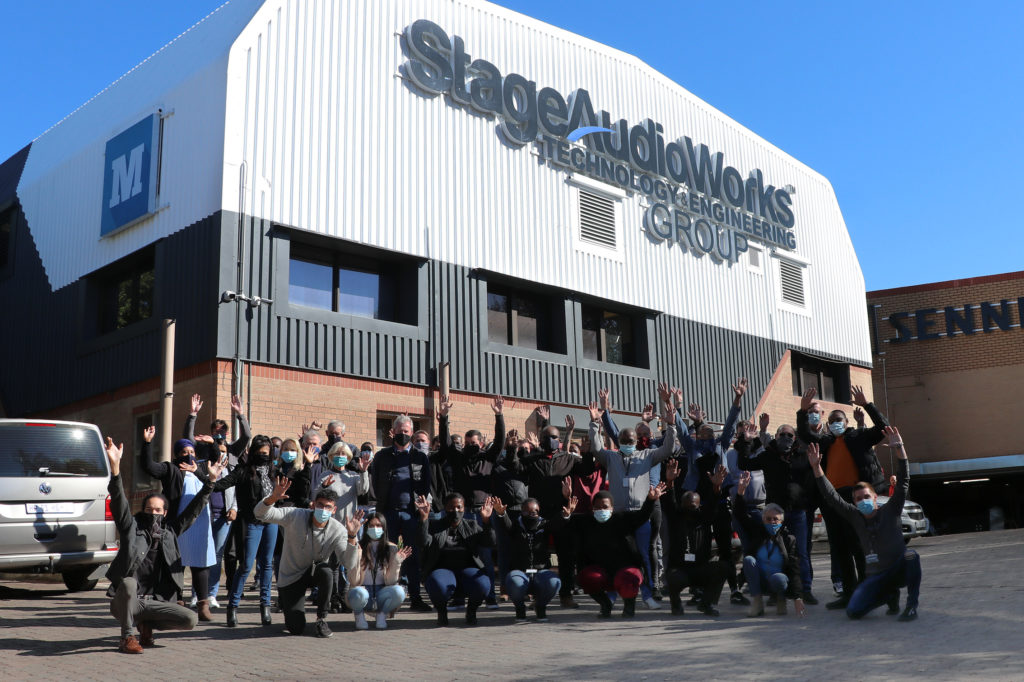 "The move will be beneficial for our business in a number of ways," continues Deysel. "In addition to providing significant cost savings on the physical space, it's also an excellent opportunity to streamline our warehousing and operations and we've invested in automated storage and racking to facilitate that. We're also delighted to unveil a brand new showroom for our own product ranges in the manufacturing building, including Pixel Plus LED display products and Stage Plus, our well-established brand of flight cases, staging and trussing. This is in addition to our main showroom in the operations building that includes a new listening room for Sennheiser products – a brand we've been proud to distribute in South Africa for many years. The new operations building also houses several fully functional meeting rooms and conference spaces showcasing our state-of-the-art solutions for that market – namely the QSC Q-SYS Ecosystem, Sennheiser, Atlona video gear and Pixel Plus LED displays."
SAW's project team will benefit from increased preparation space in the new building and the company has increased its investment into local manufacturing with the acquisition of a water jet cutting system, an environmentally friendly process that will allow new products to be manufactured from a variety of different materials, offering even more scope for creativity.
"I'm thrilled to start the next phase of our development in the new premises," concludes Deysel. "The move represents a new chapter for the Stage Audio Works group and heralds new ways of doing business and new opportunities. We've made a significant investment into different parts of the business that will enable us to remain strong and in touch with the needs of the market as they change in response to the challenging times we've all faced over the last twelve months. Stage Audio Works is well-diversified and has always excelled in the face of a challenge – we're excited by the new opportunities that represents and looking forward to the next stage of the journey. We can face the future with confidence, and we thank God for that."